Basic Approach
The Maruha Nichiro Group, which uses marine resources as its main source of business activities, recognizes that resource depletion is inextricably linked to its business survival, and poses a risk with great impact that could lead to the decline or end of its business. We will continue to pursue technologies and systems for the effective use of resources.
Medium-term Sustainability Management Plan (FY2018–2021)
Building a Recycling-oriented Society
Medium-term Goal

Reduce the volume of waste per unit of sales by more than 4% from FY2017 to FY2021
Aim for 99% waste recycling rate by FY2021
FY2020

Action Plan (Key measures)

Reduction of manufactur-ing problems
Reduction of waste of raw materials, resources and products
Turn waste into valuable resources

Achievements

Although waste emissions decreased significantly (down 8.8% from FY2017) due to the Group's efforts to reduce usage, the target was not achieved on a per-unit basis(down 2.5% from FY2017)
The waste recycling rate, etc. stayed at 95.7%, falling short of the target
Reduced manufacturing problems by utilizing the systems
Promoted food loss reduction activities through visualization (creating maps) of food loss in brand actions, etc.
FY2021

Action Plan (Key measures)

Reduced manufacturing problems through ongoing system-based maintenance activities
Promoting food loss reduction activities by using brand actions
Targets

Maruha Nichiro Group (Japan)
Department in charge

Corporate Planning Department, Maruha Nichiro Corporation
Progress toward Attainment of Goals
The Maruha Nichiro Group (in Japan), led by Group Companies with plants, has made efforts to curtail product defects by improving processes, reduce waste material generated by equipment by enhancing maintenance, and reuse resources, among other activities. Nevertheless, due to influences such as a sudden unexpected increase in waste matter, the volume of waste per unit of sales for our entire domestic Group decreased in FY2020 to 39.5 t/billion yen, a decrease of 1.4 t/billion yen (3.4%) compared to the previous period. Also, due to factors such as a decrease in valuable materials, the recycling ratio for waste matter, etc. was 95.7%, 0.6 percentage points better than the previous period.
Waste Emissions Targets and Progress
Waste emissions per unit of sales (t/billion yen)
Waste Recycling Rate Target and Progress
(%)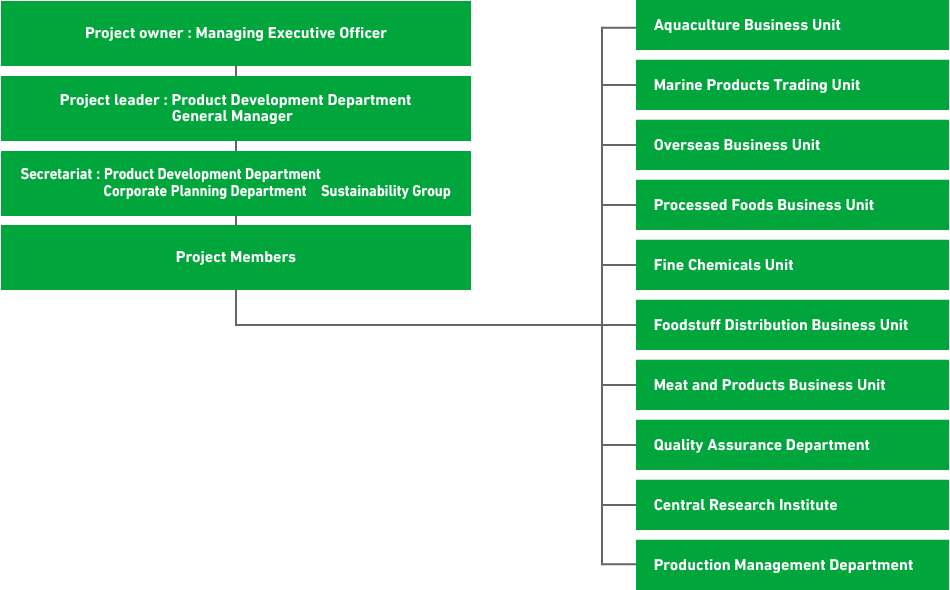 Main Initiatives in FY2020
Reduce Manufacturing Problems
Case Study: Adopting a New Production Management System
Starting in FY2016, we have been progressively introducing a new production management system at plants directly operated by Maruha Nichiro Corporation. Our goal is to visualize and optimize all of the operations for the entire plant, from production planning through inspections, quality control, profit and loss management, facility management, etc. This system not only reduces troubles such as mixing errors, which reduces waste in raw materials and products, but also contributes to going paperless.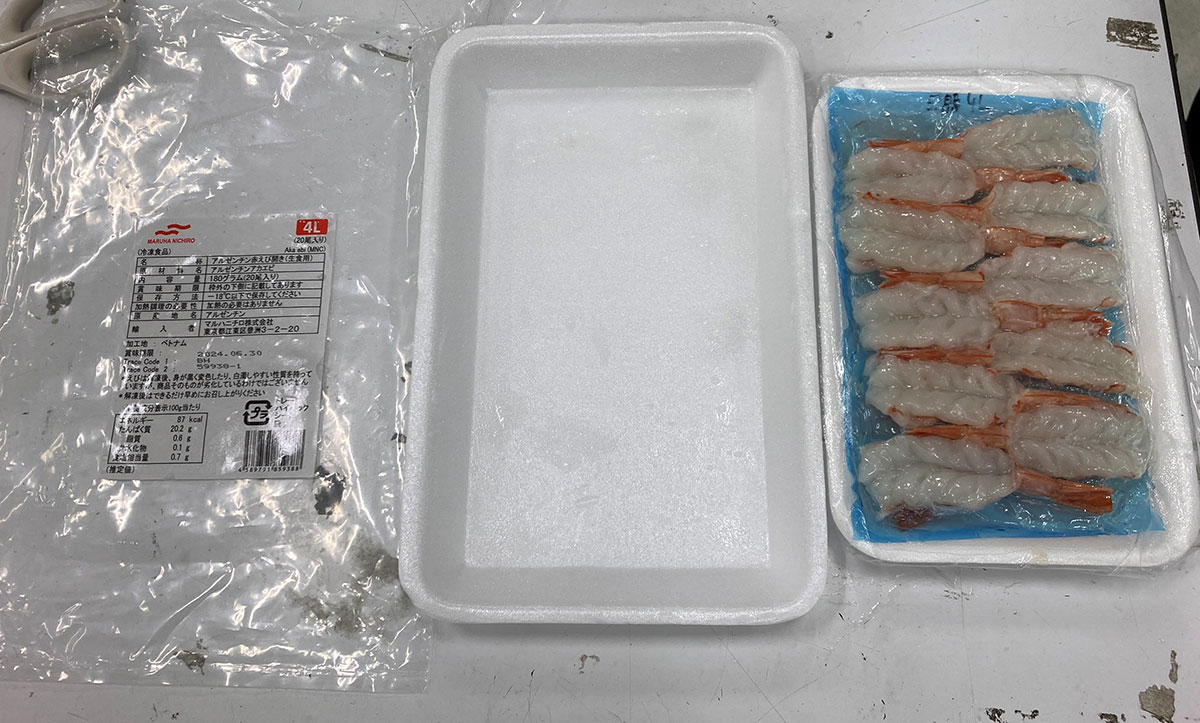 Reduce Waste of Raw Materials, Resources and Products
Case Study: Efforts to Save Resources on Product Containers and Packaging
Within the Maruha Nichiro Group, we are working to develop containers with a low environmental impact. We expect lighter containers to not only save resources, but to decrease CO2 emissions during distribution due to lower weights, increase delivery efficiency through smaller packaging sizes, and bring other benefits.

In FY2020, Maruha Nichiro Corporation used thinner plastic trays for frozen fried white fish and thinner packaging film for cut vegetables with meat, which reduced the amount of plastics used by about 5.2 tons and around 15.5 tons in CO2 emissions equivalent. As for the films used on bottled products, the film size was revised to become more compact, which reduced the amount of plastics used by about 7%.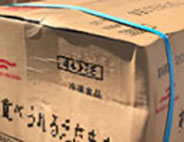 Turn Waste into Valuable Resources
Case Study: Use and Application of Foodstuff Residues in Cooperation with Group Companies
Since March 2018, Aquafarm Co., Ltd., which is the production site for our egg-to-harvest bluefin tuna, has been using residues from canned mackerel production at Maruha Nichiro Kitanippon, Inc.'s Aomori Plant as feed for its egg-to-harvest bluefin tuna production. In FY2020, we produced approximately 205 tons of feed, which not only reduced losses from waste, but led to stable procurement of feed materials. These activities have been extremely effective from the perspective of sustainable aquaculture. We aim to maximize resource efficiency through these kinds of partnerships between Group Companies.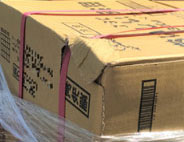 Case Study: Effective Reuse of Waste at Biogas Power Generator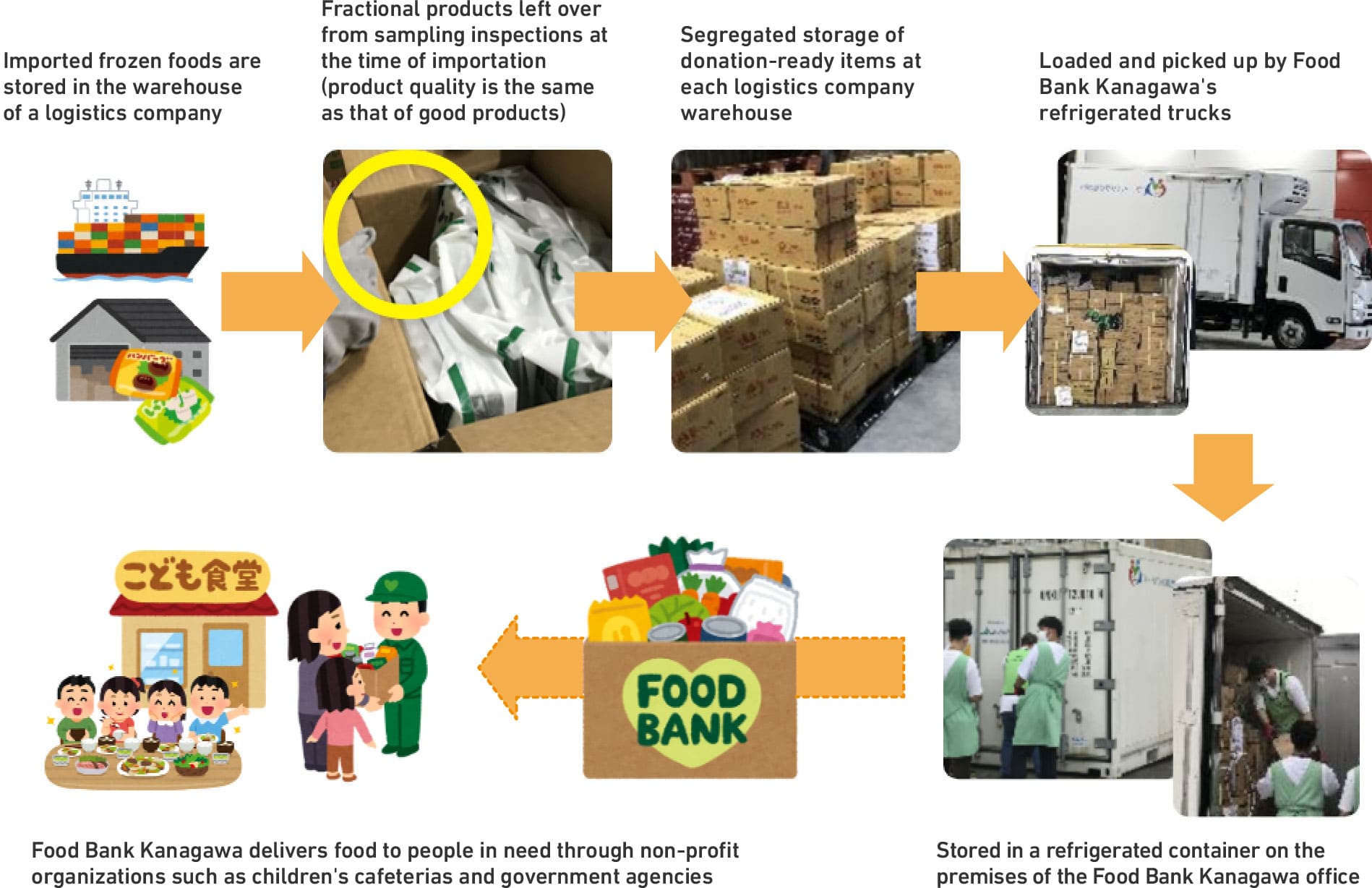 In FY2013, the Maruha Nichiro Corporation Shimonoseki Plant installed a biogas power generator and is effectively utilizing food scraps discharged as food waste by the plant as feedstock for the generator. Being able to use waste as feedstock for the biogas power generator has greatly reduced the amount of waste discharged by the plant. In FY2020, the plant was able to reduce waste output by a total of 267 tons. We will continue working to decrease and reduce the volume of waste we emit.

Maruha Nichiro Corporation's Oh-e Plant began operations of a biogas plant in March 2021. The foodstuff residues and scrap materials generated from the plant are methane fermented using methane bacteria to produce biogas with methane as the main ingredient. The methane gas extracted from the biogas is then used to power a generator, and the electricity and heat generated are utilized for the plant facilities. The introduction of this equipment is projected to reduce CO2 emissions by approximately 700 tons per year and waste by 1,382 tons per year.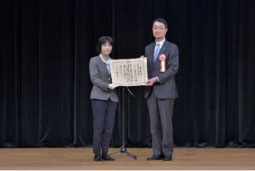 Case Study: Effective Use of Cooking Oil as Biofuel
Up until now, the cooking oil waste generated in the process of product development had been disposed after being solidified by saponification at Maruha Nichiro Corporation's Tokyo Development Center. Since the end of FY2020, we started a program to collect cooking oil waste for effective reuse as a raw material of biofuel. In FY2021, approximately 0.4 tons of cooking oil is expected to be effectively utilized for the year.
Case Study: Froth Reuse
The Maruha Nichiro Kitanippon, Inc. Kushiro Plant produces primarily canned salmon, Pacific saury and sardines. During the production of canned Pacific saury and sardines, a suspension with high oil content known as "froth" is produced in large quantities. Previously, we were not able to reuse this, so it was treated as industrial wastes. But in FY2013, we installed a high-efficiency dehydrator in order to reduce the volume of froth and turn it into a resource. This processing made it possible to use the froth as a raw material for fertilizer, which led to a reduction in waste of about 1,061 tons in FY2020.
Case Study: Turning Food Scraps into Meal
In 2014, Kingfisher Holdings acquired International Fishmeal and Fish Oil Organization Standard for Responsible Supply certification. The company makes fish meal out of the heads, backbones, skin, and internal organs of raw fish that are left over during production of canned and frozen foods.

Kouyou Suisan Co., Ltd. uses salmon, sardines, Pacific saury and mackerel to produce products such as sashimi, fillets, and salmon roe. The backbones, and internal organs of raw fish used when producing products were originally discarded as waste. But in June 2017, the company began operating a meal plant in order to reduce and reuse waste. We expanded the facilities in FY2020, which led to a reduction of waste products by about 3,200 tons a year.
Case Study: Promoting Efforts to Reduce Food Loss through Branding Activities
Maruha Nichiro Corporation launched the Brand Enhancement Creation Project in FY2019 and is promoting it as a whole company activity. In the "Friendlier to the Earth Project," one of the actions we take, we are putting many initiatives into action under the theme of reducing food loss based on the concept of turning things to be thrown away into gifts.

Specifically, we provide employees with food items that are still edible, but would otherwise have been disposed of, to take home. Furthermore, we distributed original of, Cold-strage bags made of fishing nets to make it easier for employees to bring food home. We also map the food loss occurring within the company in promoting visualization. In addition, we invite submissions of recipes that use food scraps and share them on our communication tool.
Stakeholder Voice
Hitomi Ayusawa
Insurance Section, Finance Department
Maruha Nichiro Corporation
I had the desire to increase Maruha Nichiro's degree of recognition and brand value, so I participated in this year's "Brand Enhancement Creation Project." It is because Maruha Nichiro has such a broad-ranging value chain that each generation and each working department has its own vision of Maruha Nichiro. I learned this project that Maruha Nichiro has many different facets, including fisheries and food manufacturing, and that these facets are our strengths and brand value. The issue we addressed this time, the reduction of food loss, is an issue that we are closely tied to as a company involved in food. I feel that food loss can still be reduced by leveraging Maruha Nichiro's lateral communication. I will start off with what I can do in my immediate surroundings and continue to work on that.
Initiatives Related to the Problem of Marine Plastics
In FY2019, the Maruha Nichiro Group established a policy to prioritize the execution of the following four activities and began to carry out various activities.

1) Work in tandem with SeaBOS
We cooperate with the GGGI (Global Ghost Gear Initiative)—which SeaBOS participates in through its SeaBOS Task Force —and work to reduce fishing gear such as nets, ropes and buoys as a measure specific to the seafood industry.

2) Manage fishing gear in aquaculture operations
We have created a policy regarding the management of plastic fishing gear and disseminated it among Group companies (in Japan) engaged in fisheries and aquaculture operations.

3) Proactively participate in local cleaning activitie
In addition to the cleaning activities hosted and joined in by each Group Company, we also participated in international coastal cleanup campaigns sponsored by the general incorporated association "JEAN."

4) Save resources on product containers and packaging
We will continue to promote downsizing and weight reduction of product packaging, just as we have up until now.
Activities Related to Water Use and Wastewater Recycling
In FY2020, the Maruha Nichiro Group (in Japan) reduced water usage by approx. 120,000 m³ compared to FY2019. We conclude that the various activities for effective utilization of water resources, including conserving water used to clean equipment and recycling water from drains, which were carried out by each plant and office, were very effective.
Water usage
1,000(m2)
Looking Ahead
Going forward, we will continue to strive to reduce production problems, reduce waste of raw materials and products, and turn waste products into valuable goods, in order to reduce waste and improve recycling rates. In addition, we will also put efforts into reducing food waste through inner branding.