Basic Approach
The Maruha Nichiro Group, which uses marine resources as its main source of business activities, recognizes that resource depletion is inextricably linked to its business survival, and poses a risk with great impact that could lead to the decline or end of its business. We will continue to pursue technologies and systems for the effective use of resources.
Medium-term Sustainability Management Plan (FY2018-2021)
Building a Recycling-oriented Society
Targets: Maruha Nichiro Group (Domestic)
Department in charge: Corporate Planning Department, Maruha Nichiro Corporation

Target
FY2021
Medium-term Management Plan Self-Assessment
Action Plan (Key measures)
Achievements

Reduce the volume of waste emissions per unit of sales by more than 4% from FY2017 by FY2021
Aim for 99% waste recycling rate by FY2021

Reducing manufacturing problems through ongoing system-based maintenance activities
Promoting food loss & waste reduction activities by using brand actions

Group efforts to reduce waste emissions resulted in an 8.6% (3.5tons/billion yen) decrease in emissions per unit of net sales compared to FY2017, achieving the target
Although the Group's manufacturing sites in Japan converted fish oil into valuable resources, the waste recycling rate remained at 95.8%, falling short of the target

★★★☆☆

The volume of waste decreased thanks to the operation of a new biomass power generator, reduction of manufacturing problems and reduction of waste of raw materials, resources and products
Numerical target: Reduced the volume of waste by 8.6% compared to a 4% reduction per unit sales, achieving the target
Numerical target: 95.8% of the waste recycling rate compared to 99% or more, falling short of the target
Progress toward Attainment of Goals
In the Maruha Nichiro Group (Domestic), group companies that own plants took the lead in reducing product defects through process improvements and curbing waste generated by facilities by enhancing maintenance and recycling.
As a result of these efforts, the volume of waste emissions per unit of net sales for our entire domestic Group decreased in FY2021 to 37.1 tons/billion yen, a decrease of 2 tons/billion yen (6.2%) compared to the previous period.
Although valuable resources decreased, due to the closure of business sites and other facilities, the waste recycling rate was 95.8%, a deterioration of 0.1 percentage points from the previous year.
We were able to achieve the target of the previous Medium-term Management Plan, which was to "reduce waste emissions per unit of sales by 4% or more from the FY2017 level by FY2021," with a reduction of 8.6%. However, as we did not achieve the target of "aiming for 99% waste recycling rate by FY2021," we will investigate the cause and strive for improvement through cooperation among group companies.
In the Maruha Nichiro Group (Domestic), group companies that own plants took the lead in reducing product defects through process improvements and curbing waste generated by facilities by enhancing maintenance and recycling.
Waste Emissions Targets and Progress
Waste emissions per unit of sales (t/billion yen)
Waste Recycling Rate Target and Progress
(%)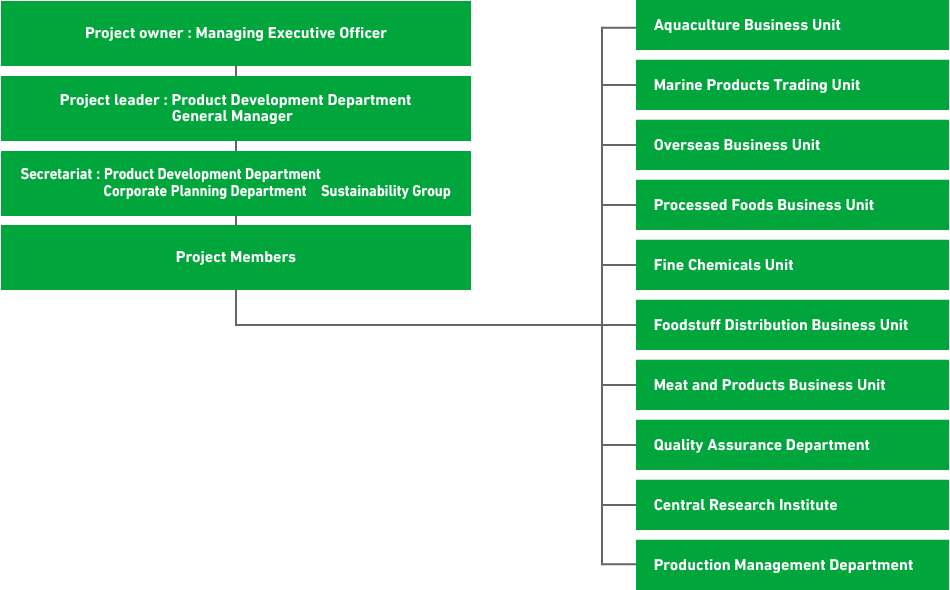 Main Activities in FY2021
Reduce Manufacturing Problems
Case Study: Introduction of a New Production Management System
Starting in FY2016, we have progressively introduced a new production management system at plants directly operated by Maruha Nichiro Corporation. Our goal is to visualize and optimize all of the operations for the entire plant, from production planning through inspections, quality control, profit and loss management, facility management, etc. This system has not only led to fewer mixing errors and other problems and reduced materials and product waste, but has also led to a paperless operation.
Reduce Waste of Raw Materials, Resources and Products
Case Study: Efforts to Save Resources on Product Containers and Packaging
The Maruha Nichiro Group is working to develop containers with low environmental impact. By reducing the weight of containers, we can expect to not only save resources, but also reduce CO₂ emissions during distribution thanks to the reduced weight.
In FY2021, Maruha Nichiro Corporation reexamined the composition of the film used in its commercial frozen food products, rice and cup gratin, and reduced the size of the film while maintaining sufficient strength to reduce plastic usage by 7.5 tons.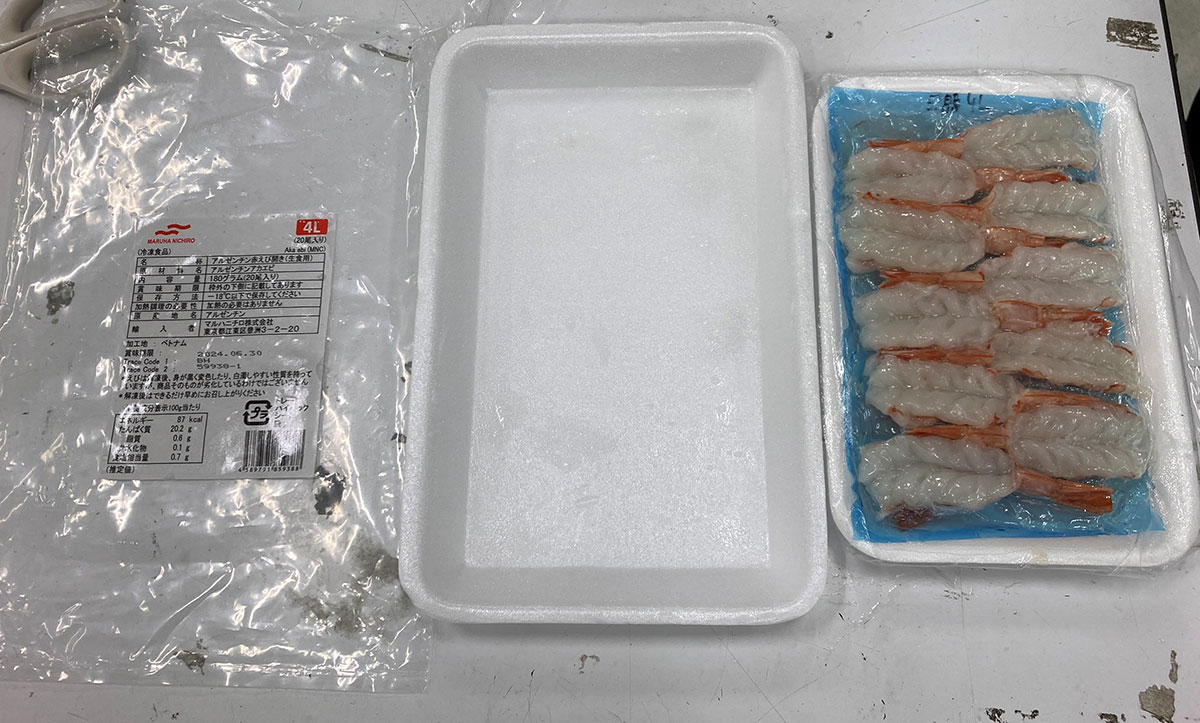 Turn Waste into Valuable Resources
Case Study: Effective Reuse of Waste at Biogas Power Generator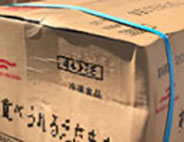 In FY2013, the Maruha Nichiro Corporation Shimonoseki Plant installed a biogas power generator and is effectively utilizing food scraps discharged as food waste by the plant as feedstock for the generator. Being able to use waste as feedstock for the biogas power generator has greatly reduced the amount of waste discharged by the plant. In FY2021, the plant was able to reduce waste output by a total of 293 tons. We will continue working to decrease and reduce the volume of waste we emit.
Maruha Nichiro Corporation's Oh-e Plant began operations of a biogas plant in March 2021. The foodstuff residues and scrap materials generated from the plant are methane fermented using methane bacteria to produce biogas with methane as the main ingredient. The methane gas extracted from the biogas is then used to power a generator, and the electricity and heat generated are utilized for the plant facilities. In FY2021, we were able to reduce CO2 emissions by 175 tons -CO2/year and reduce residue by 1,114 tons.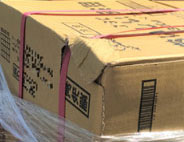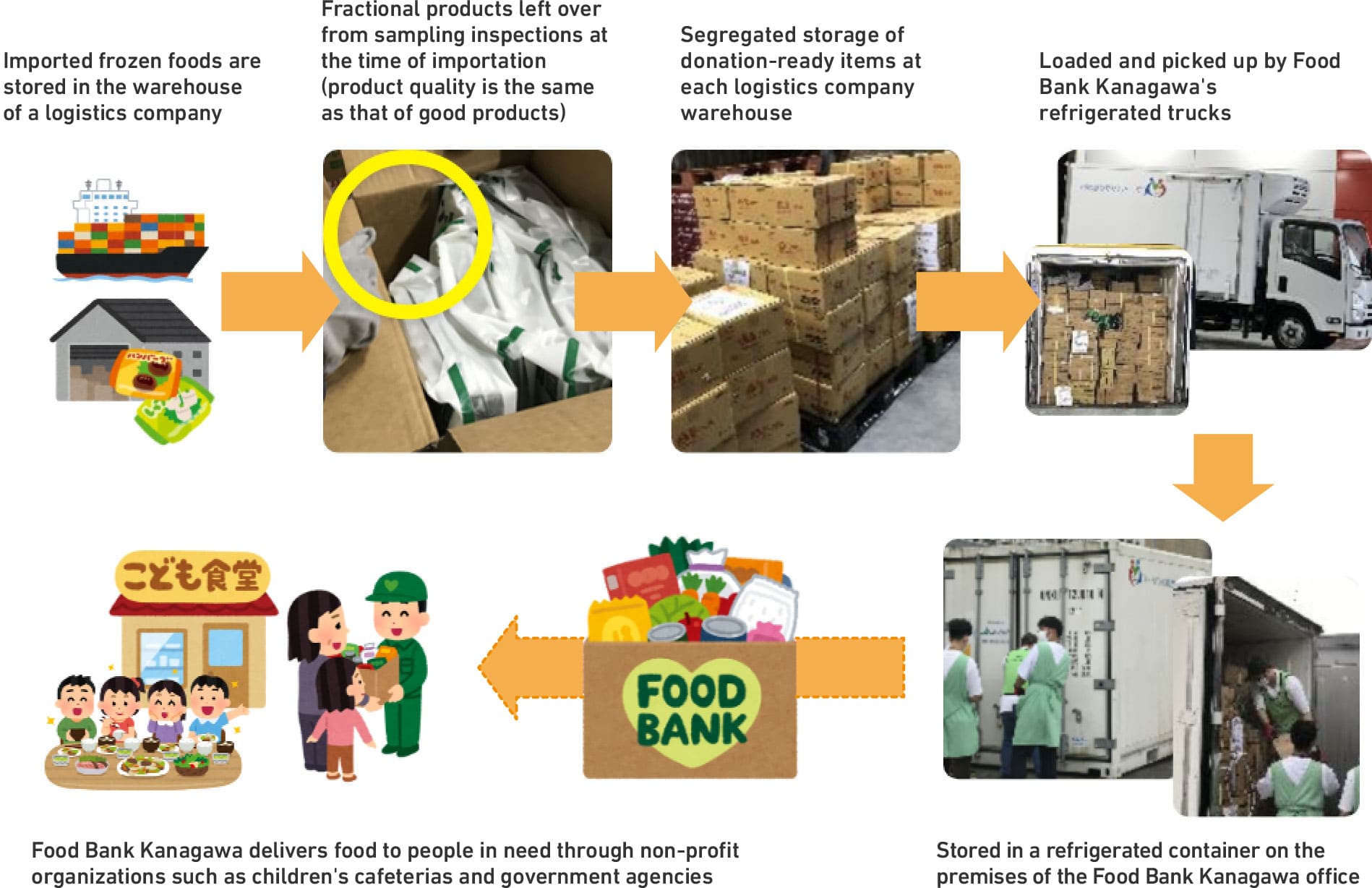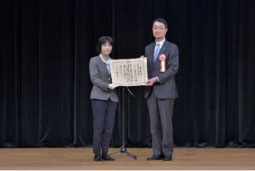 Case Study: Effective Use of Cooking Oil as Biofuel
Up until now, the cooking oil waste generated in the process of product development had been disposed after being solidified by saponification at Maruha Nichiro Corporation's Tokyo Development Center. Since the end of FY2020, we started a program to collect cooking oil waste for effective reuse as a raw material of biofuel. In FY2021, approximately 0.5 tons of cooking oil was effectively utilized.
Case Study: Froth Reuse
The Maruha Nichiro Kitanippon, Inc. Kushiro Plant produces primarily canned salmon, Pacific saury and sardines. During the production of canned Pacific saury and sardines, a suspension with high oil content known as "froth" is produced in large quantities. Previously, we were not able to reuse this, so it was treated as industrial wastes. But in FY2013, we installed a high-efficiency dehydrator in order to reduce the volume of froth and turn it into a resource. This processing made it possible to use the froth as a raw material for fertilizer, which led to a reduction in waste of about 1,055 tons in FY2021.
Case Study: Turning Food Scraps into Meal
In 2014, Kingfisher Holdings acquired International Fishmeal and Fish Oil Organization Standard for Responsible Supply certification. The company makes fish meal out of the heads, backbones, skin, and internal organs of raw fish that are left over during production of canned and frozen foods.
Kouyou Suisan Co., Ltd. uses sardines, Pacific saury and salmon to produce products such as sashimi, fillets and salmon roe. The backbones and internal organs of raw fish left over when producing products were originally discarded as waste. But in June 2017, the company began operating a meal plant in order to reduce and reuse waste. Including those discharged from nearby group plants, we process 3,000-4,000 tons a year. In FY2021, through the introduction of a vibratory separation equipment, we have been improving processing capacity and have increased the ratio of recycled materials.
Case Study: Group Collaborative Project Launched to Link Feed, Aquaculture, and Sales
Maruha Nichiro Group launched projects in which with multiple departments and Group Companies collaborate to work on an integrated approach, from securing raw materials for feed to processing, using the feed at tuna aquaculture farms, and selling tuna adult fish.
Koyo Suisan newly built and commenced operations at its whole meal plant in 2020. Among these projects Kushimoto Marine Farm Co., Ltd., a company engaged in tuna aquaculture, requested that Koyo Suisan's meal be used as an ingredient in their tuna feed. In April 2021, Hayashikane Sangyo, which had been doing business with Koyo Suisan, joined the project and began basic testing of raw materials suitable for tuna feed. Since September 2021, we launched the production of tuna feed using raw materials produced in FY2021, and will proceed to make it actually available for use in the aquaculture farms.
Case Study: Commercialization of Food Waste Generated During Processing
Reducing food waste in the food production and supply chain is attracting attention as a global issue, and food manufacturers are expected to take action to solve problems. Although the heads of salmon that are generated during the processing of salmon for export were conventionally discarded, Sai Gon Food Joint Stock Company has begun selling them as a commercial product for the domestic market in Vietnam. Through these activities, they have reduced food waste by about 50 tons per year. Also, Seafood Connection Holding B.V., based in Europe, embarked on activities in 2020 to sell salmon heads and cod flakes, etc. left over during processing as ingredients for fish nuggets instead of disposing of them. Through these efforts, we have achieved food waste reduction by about 2.5 tons in 2021.
Case Study: Promoting Efforts to Reduce Food Loss and Waste through Branding Activities
Maruha Nichiro Corporation launched the Brand Enhancement Creation Project in FY2019 and is promoting it as a whole company activity. In one of our Actions, the "Friendlier to the Earth Project," we are implementing a variety of activities under the theme of reducing food loss and waste based on the concept of turning things to be thrown away into gifts in FY2020.
As a specific activity, we provide employees with food items that are still edible, but would otherwise have been disposed of, to take home. Furthermore, we distributed original eco-bags with padded material to help keep the food chilled to make it easier for employees to bring food home. Also, we map the food loss occurring within the Company to promote visualization and invite submissions of recipes that use food scraps and share them on our communication tool.
Activities Related to Water Use and Wastewater Recycling
In FY2021, the Maruha Nichiro Group (Domestic) reduced water usage by approx. 288,000 m³ compared to FY2020.
This is believed to be due to the relative increase in water consumption during production as a result of the increased production volume.
We will continue to carry out various activities for effective use of water resources at each of our plants and business site, such as saving cleaning water for machinery and equipment and recycling water drainage.
Water Usage
1,000(m2)
KGIs and KPIs from FY2022 to FY2030
In line with formulating the new Medium-term Management Strategy "For the Ocean, for Life MNV 2024," we reevaluated the new nine key issues (materiality) on March 28, 2022 and formulated Ideal State in 2030 (KGI) for each materiality and Achievement Targets (KPI).
From FY2022, we will work on the targets formulated and aim to achieve our Ideal State in 2030.
Materiality

Contributing to a recycling-oriented society
Ideal State in 2030 (KGI)

Circular economy through efficient use of resources is prevalent and practiced within the Group
Achievement Targets (KPI)

Item
Target value
Target year
Reduced rate of plastic use in containers and packaging
(including the switch to biomass, recycled materials, etc.) (MN*)
30% or more
2030
Food loss (product waste) reduction rate (Domestic G)
50% or more
2030
Food waste recycling rate (Domestic G)
99% or more
2024
Extended shelf life of commercial products assessed as extendable (MN*)
100%
2030
Main SDGs to which we contribute
*MN = Maruha Nichiro Corporation