Basic Approach
The Maruha Nichiro Group is engaged in business through a global supply chain with seafood products at the core. Its procurement activities and fisheries resources are closely related, and there are concerns regarding the many sustainability challenges in a broad value chain that cannot be resolved alone by a single company or the private sector. We believe that cooperation with competitors, governments, scientists, NPOs, and NGOs is essential to implement comprehensive initiatives in response to these concerns. For this reason, the Maruha Nichiro Group voluntarily participates in various such initiatives in Japan and overseas.
Sponsor of the Tokyo Sustainable Seafood Symposium
Maruha Nichiro Corporation sponsored the Tokyo Sustainable Seafood Symposium (TSSS 2020) held in November 2020. During the session "SeaBOS: Spurring Innovation in the Seafood Industry with Unified Initiatives," SeaBOS Managing Director Mr. Martin Exel and Professor Henrik Österblom of the Stockholm Resilience Centre, representing scientists, joined representatives from Nippon Suisan and the Corporate Planning Department of Maruha Nichiro Corporation, representing business, to speak on the state of sustainability work and forthcoming efforts as a SeaBOS member company.
Participation in the United Nations Global Compact
The protection of human rights and implementation of appropriate labor practices are essential for a company to build a sustainable supply chain. Since 2010, the Maruha Nichiro Group has participated in the United Nations Global Compact that compiles and requests support for the essential set of values of human rights, labor, the environment, and anti-corruption as 10 principles in all of its business activities in Japan and overseas.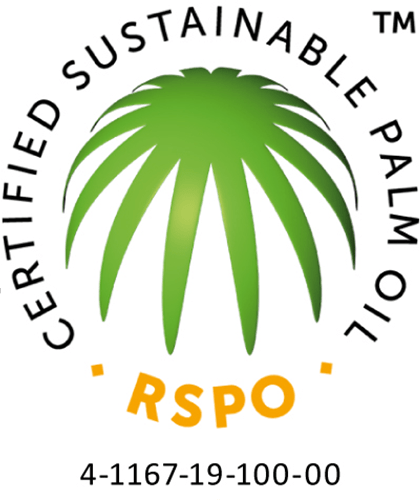 Participation in the Roundtable on Sustainable Palm Oil (RSPO)
In July 2019, Maruha Nichiro Corporation joined the RSPO*, a non-profit organization promoting the sustainable production and use of palm oil. A recent increase in palm oil demand has been accompanied by ecological destruction wrought by the felling of tropical rainforests possessing great protective value, reduced absorption of greenhouse gases, and problems concerning the human rights and workplace safety of agricultural workers. At Maruha Nichiro, we support the work of the RSPO and we seek to convert to sustainable palm oil certified by the RSPO in our ongoing contributions to society's sustainable development.

*RSPO: Roundtable on Sustainable Palm Oil
Check our progress at https://rspo.org/members/9365
Participation in the Clean Ocean Material Alliance (CLOMA)
We must make a worldwide call to action toward solutions for the global problem of marine plastics. Given this, the Maruha Nichiro Group joined the Clean Ocean Material Alliance (CLOMA) in 2019. CLOMA, led by Japan's Ministry of Economy, Trade and Industry, is an alliance that was established in January 2019 to strengthen partnerships between a wide range of actors across industries, promote the sustainable use of plastic products and the development and introduction of alternative materials, and accelerate innovation in the field. As of June 2021, over 430 companies and organizations have joined CLOMA.

As a corporate group with a close connection to marine resources, we are working to strengthen partnerships with a variety of organizations to make the oceans clean.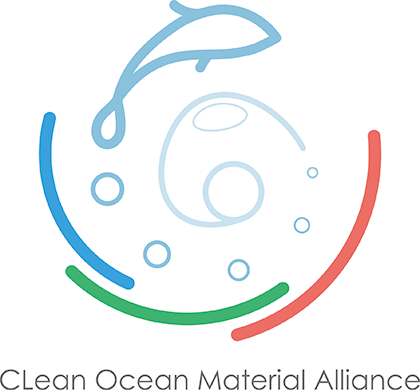 Cooperation Aimed at the Biodiversity Conservation
Maruha Nichiro Group is in accordance with the ideas of the Japan Business Federation's Biodiversity Declaration released in 2009, and has participated as a facilitation partner of the declaration since 2009. In addition, Maruha Nichiro supports the objectives of the activities of the Keidanren Nature Conservation Fund*, and it has donated to the fund every year.

Maruha Nichiro, as an associate member, participates in the Japan Business Initiative for Biodiversity that serves as a forum for exchanging information and opinions on biodiversity initiatives. It gathers the latest information and know-how through the network of participating companies.

In March 2016, Maruha Nichiro was selected as a partner company of Tokyo Bay UMI Project, which the Ministry of Land Infrastructure has organized and cooperated with public and private sectors to improve the environment of the Tokyo Bay. We will contribute to ocean biodiversity through participation in these activities going forward.

* Keidanren Nature Conservation Fund: Fund that was established with the purpose of providing assistance for nature conservation efforts implemented by NGOs/NPOs in developing countries, particularly in the Asia-Pacific region, and subsidies for environmental conservation activities in Japan.
Initiatives of the Plastic Package Recycling Council
The Plastic Package Recycling Council (PPRC) is a volunteer organization of groups and companies that have taken on the responsibility of recycling plastic containers and packages into new products. In June 2020, Satoshi Kokaji, Maruha Nichiro Corporation's Executive Officer in charge of Product Development Department, was appointed PPRC Chairman.

The purpose of the PPRC is to build rational systems for recycling plastic containers and packages in accordance with the Containers and Packaging Recycling Act, arrange frameworks enabling the smooth implementation of practical operation, forge close partnerships with relevant industries, and raise awareness to spread these efforts.

The Maruha Nichiro Group is actively involved in the work of the PPRC, seeking to build a sustainable system for recycling plastic containers and packages, and contribute to the formation of a recycling-oriented society.
Joining the Japan Blue Economy Research Group (BERG)
The Japan Blue Economy Research Group (BERG) is an organization established in July 2020, under the Japan Blue Economy association (JBE). It recruits members among corporations and other entities to promote research and development necessary to conserve and restore coastal areas through close cooperation among researchers and engineers in various fields and capacities, as well as businesses and local governments. It has also started a pilot project for the blue carbon offset system.

The Maruha Nichiro Group is seeking to expand its measures on biodiversity and pursue a decarbonized society through information sharing and research between members, and from information gathering on blue carbon as a member of the association.