Selection as a Health Management Company and Certification of Outstanding Health and Certification for Productivity Management Organization (White 500)
For five straight years since 2018, the Certified Health and Productivity Management Organization Outstanding Recognition Program run by the Ministry of Economy, Trade and Industry has recognized Maruha Nichiro Corporation as an Outstanding Health and Productivity Management Organization (Large Enterprise Category) (White 500) for practicing excellent health management.
Furthermore, Maruha Nichiro was selected for the first time from among the listed companies for Health and Productivity Management 2022 as an exceptional company considering health management of employees from a perspective and conducting health management that strategically works.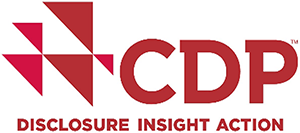 Kurumin Certification Recognizing Corporate Support for Employees Raising Children
At Maruha Nichiro Corporation, to help all employees involved in child-rearing achieve a positive balance between work and childcare, we have expanded the period of childcare leave and introduced short-term childcare leave.

We received our third Kurumin certification from the Minister of Health, Labour and Welfare in FY2020 in recognition of the rate of taking childcare leave by both female and male employees (including short-term leave).

Going forward, we will undertake a variety of initiatives, not only on taking childcare leave, but also on supporting the balance of work and childcare in accordance to the child's growth, encouraging further participation in childcare by not only female but also male employees, as well as promoting understanding among supervisors.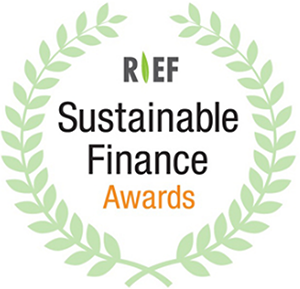 Eruboshi Certification Recognizing Promotion of Women in the Workplace
The Minister of Health, Labor and Welfare recognized Maruha Nichiro's efforts to promote women in the workplace with a "Second-level Eruboshi" certification in November 2017. The Eruboshi program was created under the Act on Promotion of Women's Participation and Advancement in the Workplace.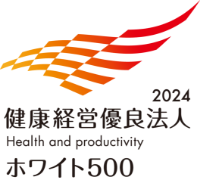 MSCI Japan Empowering Women Index (WIN)
The MSCI Japan Empowering Women Index (WIN) is an ESG index containing excellent Japanese companies empowering women in the workplace. The companies are selected by American finance company MSCI from the MSCI Japan IMI Top 700 Index. The Maruha Nichiro Corporation has been selected as a constituent of the index for three straight years since 2019.
MSCI Japan Empowering Women Index (WIN) Disclaimer:
Maruha Nichiro Corporation's inclusion in the MSCI Indexes and use of the MSCI logo, trademarks, service marks, or index names do not constitute sponsorship, endorsement, or promotion of Maruha Nichiro Corporation by MSCI or its affiliates.
The MSCI Indexes are the exclusive property of MSCI. MSCI and the MSCI Index names and logos are trademarks or service marks of MSCI or its affiliates.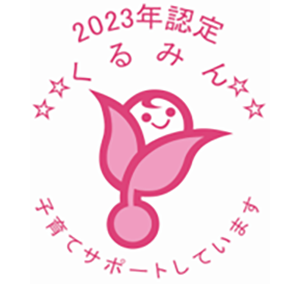 Obtained Highest DBJ Health Management Rating
The Development Bank of Japan (DBJ) recognized Maruha Nichiro Corporation as "being exceptional in activities to support the health of employees" and granted the Company a loan based on its health management assessment rating in October 2021.
The DBJ Employee Health Management Rated Loan Program is the world's first loan menu that grants special lending conditions for companies assessed and selected for having outstanding management of employee health and welfare.
The DBJ commended the Company's disclosure of its Health Management Declaration, the transparency of its organizational structure, and the use of DHA to support and promote the health of its employees. As a result, we have obtained the highest rating level for three consecutive years.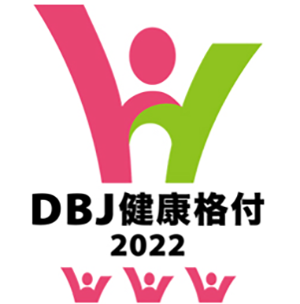 Inclusion in SOMPO Sustainability Index
Maruha Nichiro Corporation was selected as a constituent of the SOMPO Sustainability Index in 2022, which is managed by SOMPO Asset Management Co., Ltd.
Sompo Asset Management Co., Ltd. uses the index to serve pension funds and institutional investors seeking to invest in a wide range of companies with high environmental, social, and governance (ESG) assessments. This is an asset management product for long-term investors seeking to build their asset portfolios and evaluates companies for long-term corporate value by identifying hidden risks and management quality not evident in financial statements.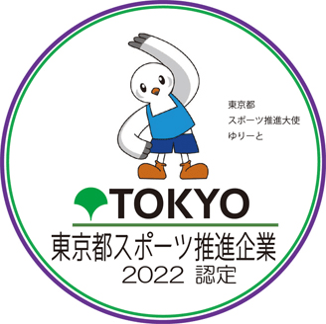 Selected as Partner Company in the Bay Renaissance Project
As a public-private partnership initiative, the Ministry of Land, Infrastructure, Transport and Tourism selected Maruha Nichiro Corporation to be a partner company in the Ministry's "Tokyo Bay UMI Project" to improve the bay environment in March 2016.
As part of this project, Maruha Nichiro conducts annual eelgrass bed restoration activities to restore Tokyo Bay as a rich marine ecosystem, by increasing the number of eelgrass, which helps clean the seawater and absorb carbon dioxide.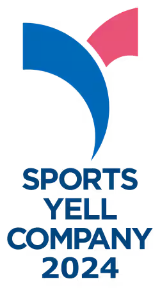 FTSE Blossom Japan Index Rating
Maruha Nichiro Corporation has been selected as a constituent of the FTSE Blossom Japan Index.
The FTSE Blossom Japan Sector Relative Index, structured by FTSE Russell, is an index that reflects the performance of Japanese companies that excel in environmental, social, and governance (ESG) initiatives and is designed to have no industry allocation bias.
It has become one of the most representative indices for ESG investment, being adopted as a benchmark for ESG passive investment by the Government Pension Investment Fund (GPIF).