Basic Approach
The Maruha Nichiro Group contributes to society in various ways to build positive, mutually beneficial relationships with local communities.
Medium-term Sustainability Management Plan (FY2018–2021)
Food Education Activities
Medium-term Goal

Convey the importance of food and contribute to wellbeing of everyone
Action Plan

Suggest foods that help everyone live a healthy life according to various life stages
Offer cooking classes that use sustainable fishery resources
Environmental Activities
Medium-term Goal

Protect the natural environment for the future
Action Plan

Participate in environmental conservation activities of regional communities where offices are located
Spread the use of sustainable environmental resources
Regional Contribution Activities
Medium-term Goal

Contribute to the growth of regional communities
Action Plan

Help pass on regional cultures to new generations communities where offices are located
Communicate with regional communities
Create opportunities that convey the value of manufacturing
Status of Value for Communities and Society (PDF: 216 KB/3 pages)
Food Education Activities
Case Study: Fish for Kids Presented
Peter Pan Seafoods (PPSF), which is the Maruha Nichiro Group's largest harvester of Alaskan sockeye salmon, conducts Fish for Kids programs to teach local people preparation methods that bring out the salmon's full flavor.

The program was launched in 2007 to introduce to schools alternative preparation methods to the breaded salmon or fried farmed salmon that was being offered on school menus Local salmon fishermen catch and filet salmon and donate the fish for use in school meals. The student response to the new lunch offerings was so positive that PPSF expanded the program to include senior care facilities and kindergartens.
Environmental Activities
Case Study: Eelgrass Seed Gathering and Restoration Event
The Maruha Nichiro Group in Japan has participated an eelgrass restoration project aimed at improving the water quality and supporting the ocean habitat in Tokyo Bay.

Eelgrass is an aquatic plant that grows on shallow muddy ocean floors about a few meters deep and that provides a protective fish egg and nursery habitat for fish and underwater flora and fauna by slowing ocean currents and providing hiding places from predators. It also helps balance the nutrients in the seawater by absorbing detrimental excesses of phosphorous and nitrogen.

The Maruha Nichiro Group in Japan held an eelgrass seed-gathering event in early June 2018. Led by the NPO Association for Shore Environment Creation, 116 Maruha Nichiro employees and family members helped gather 1,400 seed stalks.

Over 100 participants were again expected to join in another seed gathering event planned for June 2019, but unfortunately it had to be cancelled due to heavy rains. We are looking forward to holding more events in the future.

In 2016, the Ministry of Land, Infrastructure, Transport and Tourism (MLIT) selected the Company to be part of its Tokyo Bay UMI Project to improve the bay environment.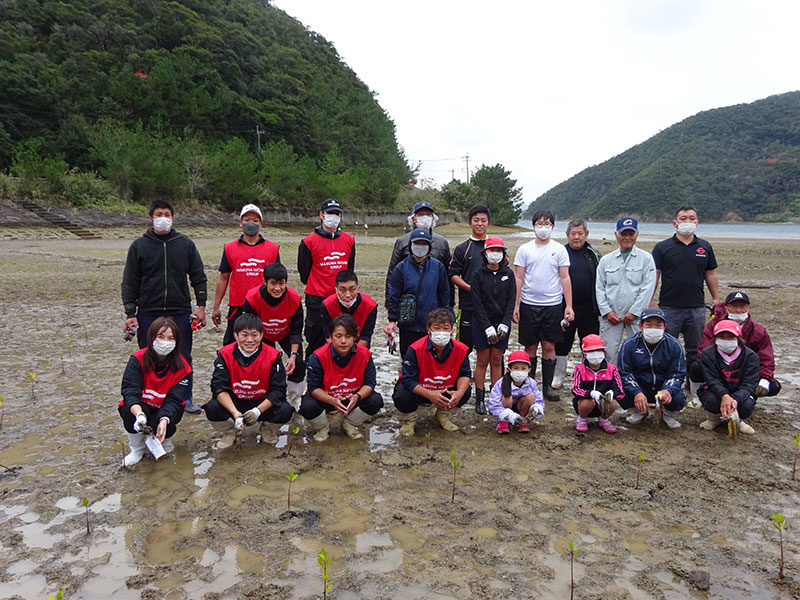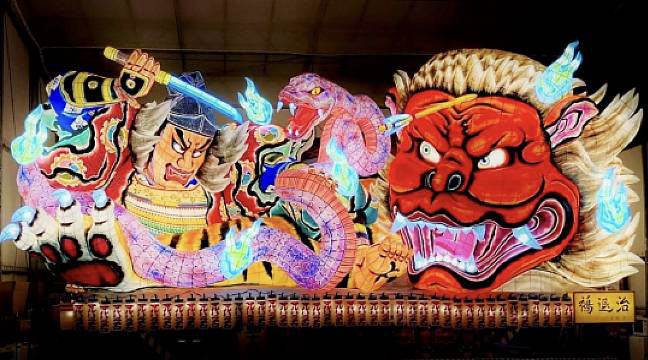 Collecting seeds at the eelgrass restoration event
Activities to Contribute to Local Communities
Case Study: Food Bank Donations
The Maruha Nichiro Group has been supporting the food bank efforts of Second Harvest Japan since 2009. Food banks collect safe food products that for whatever reason have been unable to be delivered and supplies the items free of charge to people in need. The Group's activities include contributing to efforts to improve social welfare as well as to reduce the amount of food waste.

In the United States, where the food bank movement originated, the four Maruha Nichiro Group companies in North America donate to food banks through organizations like SeaShare in state of Washington. These organizations take unintentionally caught fish which were required by law to be thrown back into the sea, process them into safe food products, and deliver them to food banks. The organizations also collect other safe and usable food items, such as undeliverable canned foods, and provide them to food banks.

For more information about the activities of Second Harvest Japan, please visit their homepage at https://2hj.org/english/