As one of the largest fishing and food companies in the world, we understand good business comes with big responsibilities. Our success depends on the strong relationships we've built with honesty, respect, and trust over time. Those who do business with us, and our own people, know how committed we are to these values.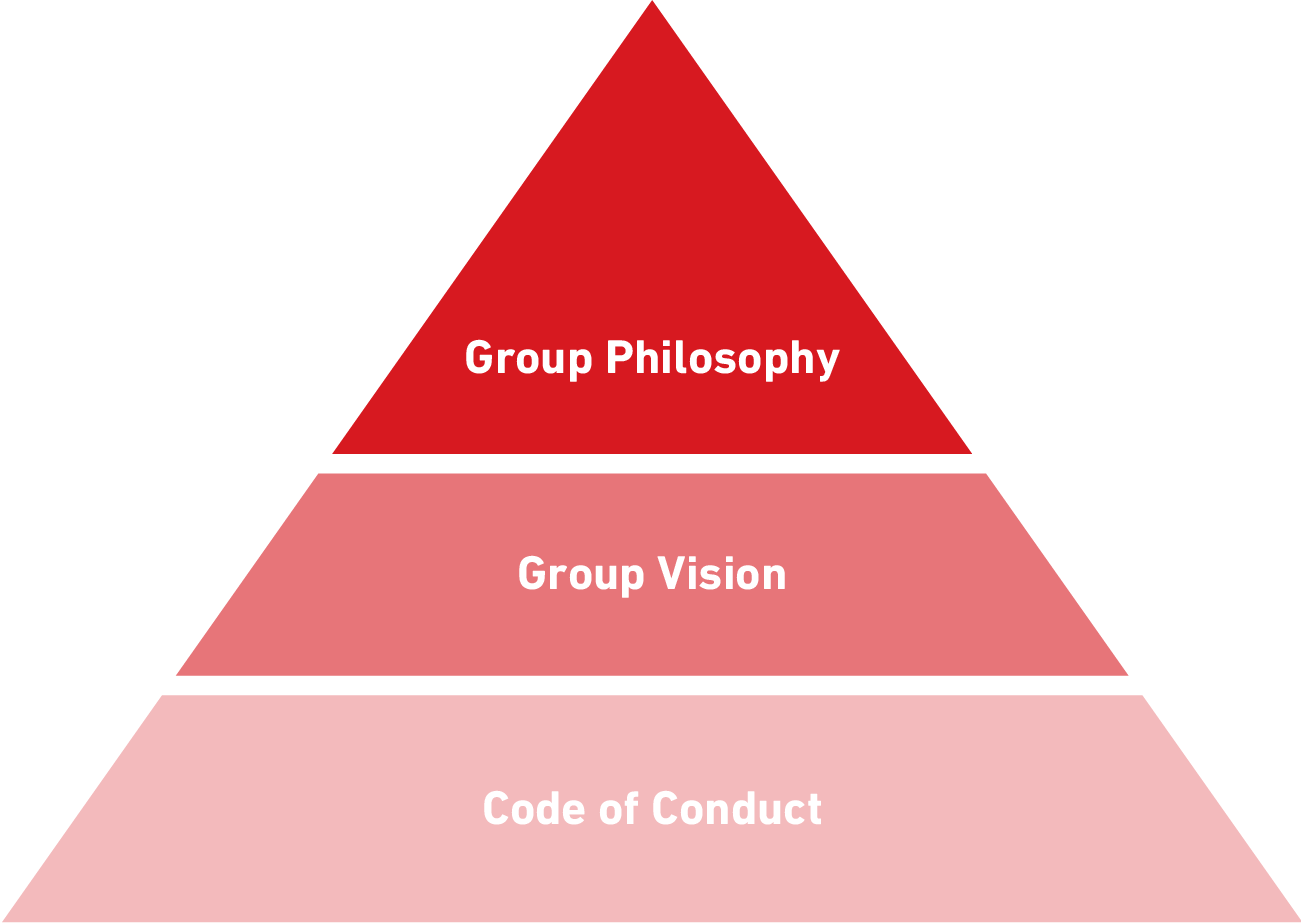 Group Philosophy
Maruha Nichiro Group aims to be an essential part of society by improving everyone's daily life with wholesome, safe and healthy food.
Group Slogan
Bringing Delicious Delight to the World
Group Vision
The Maruha Nichiro Group will...
Be an excellent, 21st century company that contributes to the world and food industry, as a responsible citizen of the planet
Understand the ever-changing needs of our customers and together create enduring value together
Progress into new global businesses and markets with adaptable and sustainable strategies that enhance stable resource procurement and technological innovation
Company Credo
People:

Loyal to our people, the most important asset of our company
Opportunity:

Seek out creativity, originality, and advancement in all aspects of life and business
Productivity:

Plan everything we do with care, and follow through with confidence until conclusion
Harmony:

Always a responsible corporate citizen, with the courage to make a difference in communities and sustainable business practices
Profit:

Focus on long-term return on all investments to establish trust and loyalty in our shareholders