Basic Approach
The Maruha Nichiro Group develops and offers food products containing functional ingredients proven to be health-promoting and products formulated to be good for the body with the aim of providing healthy options for each life stage of its customers.
Medium-term Sustainability Management Plan (FY2018-2021)
Promote Lifelong Health Plan
Targets: Maruha Nichiro Corporation
Department in charge: Corporate Branding Department and Central Research Institute, Maruha Nichiro Corporation

Target
FY2021
Medium-term Management Plan Self-Assessment
Action Plan (Key measures)
Achievements
Promote communication activities based on the "lifelong health plan" and strengthen research and development

Continue to disseminate information, corporate events, and campaigns through the official community site and official social media
Develop functional ingredients

Provided application support for two "Food for Specified Health Uses" (FOSHU) products. Launched "DHA fortified Risara fish sausage sardines"
Collaborated with Ono Pharmaceutical Co., Ltd. to launch a foods with function claims product (REMWELL) using salmon roe oil. Developed salmon roe oil-related functionalities (two applications)
Launched a complete nutritional food for cats for kidney protection through joint research with Iwate University and AIXIA (1 other related Intellectual property application filed).
Provided information on functionalities of DHA on the website: updated DHA Lab.

★★★☆☆

Promote communication activities based on the "lifelong health plan" and strengthen research and development
Continue to disseminate information, corporate events, and campaigns through the official community site and official social media

Contribute to health and wellness
Continually educating and promoting consumers to incorporate food into their daily dietary habits through development and sales in response to market needs

Launched "DHA fortified Risara fish sausage sardines" certified for "Food for Specified Health Uses"
Launched "TANPACT cheese kamaboko"
Introduced a health position map during the product development process to launch a trial to visualize "mental health," "building a stronger body," and "a balanced body".
Main Activities in FY2021
"Research, Development, and Information Dissemination related to Food Function"
1. Development of foods with function claims using salmon roe oil
Ono Pharmaceutical Co., Ltd., which has created many pharmaceuticals, including prostaglandin products developed based on research on fat with diverse bioactivities, and the Company is collaborating with them to jointly develop products of functional lipid products based on evidence.
Specifically, we have jointly developed a supplement based on salmon roe oil that contains phospholipids bound with DHA from unutilized resources generated at the Company's seafood processing sites.
We confirmed in clinical trials that it has a function useful for improving sleep quality or vitality/vigor, and it was accepted as a food with function claims.
As trusted partners, the two companies effectively utilize each other's knowledge and business know-how to pioneer the field of prevention and presymptomatic disease, which lies between food and pharmaceuticals, and to deliver lifelong health to more people.
2. Development of a complete nutritional food oriented toward renal protection in cats
As cats age, their kidney function tends to decline and they develop chronic kidney disease, which is one of the leading causes of death.
Joint research was conducted by the Iwate University small animal veterinary internal science, Maruha Nichiro Corporation's Central Research Institute, and AIXIA Corporation and confirmed that DHA has a protective effect on the kidneys.
Utilizing this knowledge, we have also launched "Jinkatsu®," a complete nutritional food containing DHA.
3. "DHA Lab." providing information on the function of DHA
In June 2016, we launched a special "DHA Lab." website, to further disseminate the efficacy of DHA, starting with academic literature related to brain function and then progressively posting brief descriptions of it, along with other current references.
In FY2021, we also covered "The Effect of Obesity or Gestational Diabetes on DHA Supply to Newborns," which examined DHA, which is essential for newborn development, and "Caviar Extract and Its Constituent DHA Inhibits UVB-Irradiated Skin Aging" which focused on skin aging, a physical change.
By providing easy-to-understand scientific information on DHA intake suited to each customer's stage of life, we aim to contribute to the health of customers throughout their lifetime.
Physical Health and Healthy Mind
The worldwide spread of the COVID-19 pandemic appears to be prolonged and has had a major impact on people's lives. The pandemic has brought about substantial changes in our lifestyles, diets and health consciousness.
Scores for "I feel happy when eating," "Food is important for the health of the family," and "Three meals a day is ideal" rose significantly compared to FY2020.
In addition, the Health Promotion Law clearly states as responsibilities of the people, "The people must endeavor to deepen their interest in and understanding of the importance of healthy lifestyles, and to both be aware of the state of their own health and improve their health throughout the course of their lives."
In addition, as indicated in the Japanese Food Guide Spinning Top decided by the Ministry of Health, Labour and Welfare and Ministry of Agriculture, Forestry and Fisheries, well-balanced meals in terms of staples, meat/fish, and vegetables, as well as appropriate amounts of exercise are important for improving health and preventing illness.
We require the further pursuit and practice of self-medication going forward. In response to this, the Maruha Nichiro Group is promoting the "Lifelong Health Plan" by developing and providing products that support the "physical health and healthy mind" of customers. This involves providing seafood products with an emphasis on harmony with nature. Products include those made with functional materials with proven effects on health, such as DHA, as well as universal design foods (i.e., nursing care food) made to be easy to eat and visually appealing.
In FY2021, we disseminated concise information on DHA through the community platform Oishiine! in conjunction with DHA day on June 22. Specifically, on
the dissemination of information on DHA
recipe introductions and voting campaigns that make it easy to take in DHA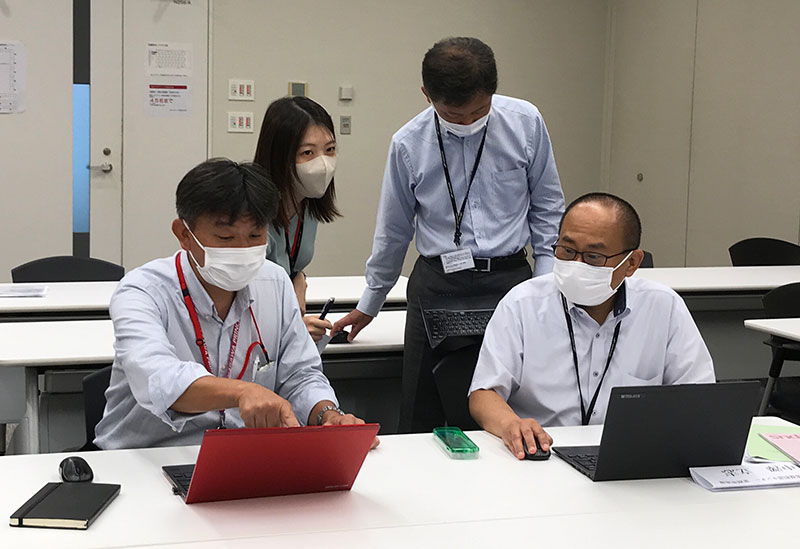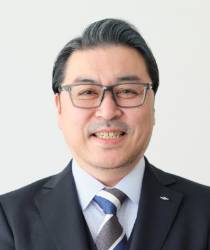 The Maruha Nichiro Group will continue releasing information to improve the health value of our customers, aiming to help them maintain good health throughout their lives.
Product Development Activities on Food Function
We believe that developing and providing products according to lifelong health plans and disseminating information on these products are actions that connect to support for customer health throughout all life stages.
Therefore, the Maruha Nichiro Group has set medium-term goals to "promote communication" and "contribute to health and wellness," for which we advance research and development on food functions and provide customers with products and information based on the findings.
For example, through food education and promotional activities, the advancement of research and development of fish consumption and fish-derived functional ingredients, as well as foods with function claims and foods designed with reduced salt, more calcium, and controlled calories, we provide products made for physical health to address modern-day health issues and for healthy mind that adds an element of fun to the food itself.
As one of initiatives in FY2021, In order to determine how the products we developed contribute to the health values of "Delicious delight and excitement","Building health", and "Maintaining health" we started visualizing their positions.
In FY2021, we launched two food surimi food products containing DHA and protein.
One item is "DHA-fortified Risara fish sausage sardines."
Each bottle contains 850 mg of DHA and is certified as "Food for Specified Health Uses" which is expected to lower the level of neutral fat in the blood.
The second item is "TANPACT cheese kamaboko" with sardines. The product contains fish-derived and milk-derived materials, making it an easy way to consume protein, which is often lacking.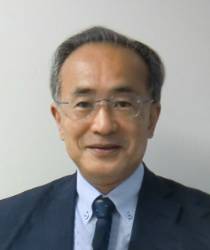 KGIs and KPIs from FY2022 to FY2030
In line with formulating the new Medium-term Management Strategy "For the Ocean, for Life MNV 2024," we reevaluated the new nine key issues (materiality) on March 28, 2022 and formulated Ideal State in 2030 (KGI) for each materiality and Achievement Targets (KPI). Starting in FY2022, we will work on the targets we have formulated, aiming to achieve our Ideal State in 2030.
Materiality

Food provision contributing to creating health value and sustainability
Ideal State in 2030 (KGI)

Branded as a top food company contributing to health value creation and sustainability
Achievement Targets (KPI)

| GRI Standards | Target value | Target year |
| --- | --- | --- |
| Establish product standards that contribute to health value creation and sustainability and set targets for FY2030 (MN*) | | 2024 |
| Build an external evaluation method of an enterprise that contributes to the creation of health value and sustainability (MN*) | | 2024 |
Main SDGs to which we contribute
*MN = Maruha Nichiro Corporation