Basic Approach
The Maruha Nichiro Group develops and offers food products containing functional ingredients proven to be health-promoting and products formulated to be good for the body with the aim of providing healthy options for each life stage of its customers.
Medium-term Sustainability Management Plan (FY2018–2021)
Promote lifelong health plan
Medium-term Goal

Increase in activity of communication based on the"lifelong health plan"and strengthen research and development
FY2020

Action Plan (Key measures)

Drive promotional activities
Research and develop "fish-eating" and fish-derived functional ingredients

Achievements

Distributed 60,000 copies of "How Mackerel Gets Canned," a supplemental educational material for 5th-grade elemen-tary school social studies
Considered the commercializa-tion of protamine derived from salmon milt for oral care, and developed new functionalities of nucleic acids (2 academic presentations at the Nippon Suisan (Nissui))
FY2021

Action Plan (Key measures)

Continue to disseminate information, corporate events, and campaigns through the official community site and official social media
Develop functional ingredients
Targets

Maruha Nichiro Group (Japan)
Department in charge

Corporate Communication Department and Central Research Institute, Maruha Nichiro Corporation
Medium-term Goal

Contribute to health and wellness
FY2020

Action Plan (Key measures)

Promote healthy bodies with measures to fight metabolic syndrome and strengthen bones through foods with function claims, salt reduction, calcium fortification and reduced calories
Promote food products that benefit a healthy mind and tastefulness

Achievements

Launched "Sardines in extra virgin oil" that allows absorp-tion of DHA and EPA contained in sardines without any loss
Developed and launched a total of 42 products in the "Yasashii Okazu Set" series of frozen nursing care food that are suitable for use in both hospital facilities and at home, with an emphasis on energy and protein
FY2021

Action Plan (Key measures)

Continually educating and promoting consumers to incorporate food into their daily dietary habits through development and sales in response to market needs
Targets

Maruha Nichiro Group (Japan)
Department in charge

Corporate Communication Department and Central Research Institute, Maruha Nichiro Corporation
Main Initiatives in FY2020
Physical Health and Healthy Mind
The worldwide spread of the COVID-19 pandemic has had major impacts on people's lives. The pandemic has brought about substantial changes in our lifestyles, diets and health consciousness.

Japan's Health Promotion Act declares "The people must endeavor to deepen their interest in and understanding of the importance of healthy lifestyles, and to both be aware of the state of their own health and improve their health throughout the course of their lives." In addition, as indicated in the Japanese Food Guide Spinning Top advocated by the Ministry of Health, Labour and Welfare and Ministry of Agriculture, Forestry and Fisheries, well-balanced meals in terms of staples, meat/fish, and vegetables, as well as appropriate amounts of exercise are important for improving health and preventing illness.

We require the further pursuit and practice of self-medication going forward.

In response to this, the Maruha Nichiro Group is promoting the "Lifelong Health Plan" by developing and providing products that support the "physical health and healthy mind" of customers. This involves providing seafood products with an emphasis on harmony with nature. Products include those made with functional materials with proven effects on health, such as DHA, as well as universal design foods (i.e. nursing care food) made to be easy to eat and visually appealing.
Resara Recipes Posted by Oishiine! Members
In FY2020, we disseminated concise information on DHA through the community platform Oishiine! in conjunction with DHA day on June 22. Specifically, we carried out the following:
(1) Trivia on DHA
(2) Postings of DHA recipes from customers
(3) DHA quiz campaign
The Maruha Nichiro Group will continue conducting R&D to help people maintain lifelong health.
R&D on Food Function
We believe that developing and providing products according to lifelong health plans and disseminating information on these products are actions that connect to support for customer health throughout all life stages.

Therefore, the Maruha Nichiro Group has set medium-term goals to "promote communication" and "contribute to health and wellness," for which we advance research and development on food functions and provide customers with products and information based on the findings

For example, through food education and promotional activities, the advancement of research and development of fish consumption and fish-derived functional ingredients, as well as foods with functional claims and foods designed with reduced salt, more calcium, and controlled calories, we provide products made for physical health to address modern-day health issues and for healthy mind that adds an element of fun to the food itself.

Following this policy, in FY2020, we developed a consumer use processed food called "Sardines Marinated in Extra Virgin Oil." This product features Hokkaido-caught sardines marinated in fragrant extra virgin oil. Consumers can take in DHA in a delicious meal by using this product as an ingredient in pasta or salad.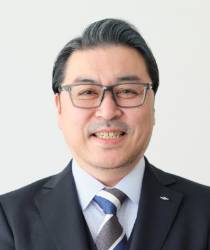 In commercial frozen foods, we developed three types of assorted products called "Delicious low- sodium sauteed hijiki seaweed with sesame seeds" essential as a side dish in everyday lunchboxes (bento). Delicate taste rendered using grilled flying fish stock. Can easily be used for packing a bento box for it can be thawed naturally.
Among Maruha Nichiro Group's Medical Care Products, which is the leading brand in the nursing care industry, we have newly developed a mousse side dish jelly series in order to offer a nutrition-rich menu even in small quantities. We offer a line-up of 42 types of breakfast comprising 14 types of breakfast and 28 types of lunch and dinner that can be used in a 14-day menu. These dishes are developed to boost the energy and protein intake for those who tend to have low nutrition. As they are individually packed, the same food quality level can be enjoyed from the hospital to one's own home.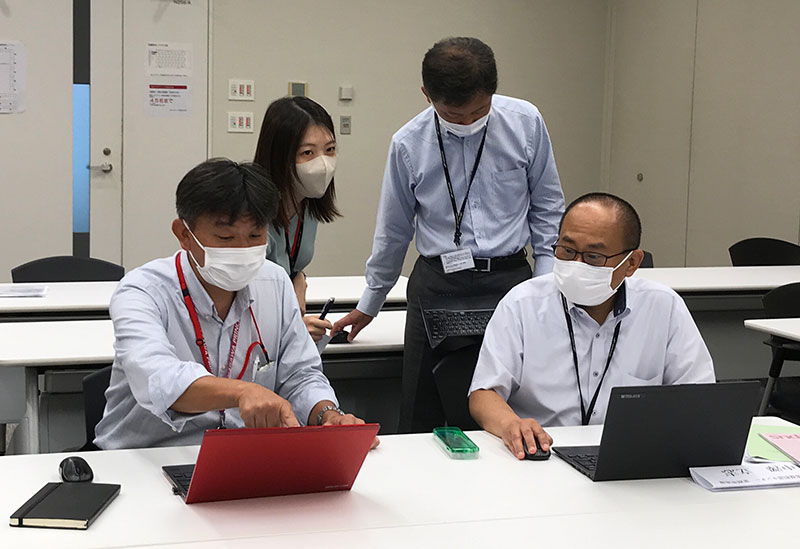 Looking Ahead
The Maruha Nichiro Group will continue developing and supplying food products containing functional ingredients that support health providing healthy options for each life stage of its customers.