Basic Approach
The Maruha Nichiro Group's business consists of an independent value chain from procurement, through production and processing, to sales. We recognize that climate change poses threats to our business activities such as shifting fishing areas for marine products, shifting production areas for agricultural products, and depletion of marine resources due to the destruction of ecosystems.

As countermeasures against these kinds of risks, we are working to reduce CO2 emissions through efficient energy use and capital investment.
Combatting Climate Change
Medium-term Goal

Reduce CO2 emissions per unit of sales by more than 4% from FY2017 to FY2021
FY2020

Action Plan (Key measures)

Enhance energy-saving facilities
Improve energy efficiency
Switch to non-CFC freezers
Reduce electricity usage
Reduce heavy oil and gas usage

Achievements

Although CO2 emissions decreased (down 3.7% from FY2017) due to the Group's efforts to reduce usage, CO2emissions per unit of net sales increased (up 2.9% from FY2017)
Reduction of usage by improv-ing the work environment at directly managed plants
Continued implementing CFC-free construction at logistics bases
Installed solar power panels at Utsunomiya Plant
FY2021

Action Plan (Key measures)

Continue to control increased usage by improving the work environment
Implementation of switching to non-CFC freezers
Improving energy conservation awareness through in-house enlightenment activities
Targets

Maruha Nichiro Group (Japan)
Department in charge

Corporate Planning Department, Maruha Nichiro Corporation
Progress toward Attainment of Goals
In FY2020, although the Maruha Nichiro Group (in Japan) set reduction targets for each company and introduced equipment such as high-efficiency boilers and high-efficiency freezers, eco-cars, and LED lighting, due to the major impact of the decrease in domestic group net sales, CO2 emissions per unit of net sales for our entire domestic group totaled 333 t/billion yen- an increase of 6 t/billion yen (2.0%) compared to the previous period.
 
Our domestic production and distribution sites generally made good progress towards meeting our FY2021 targets. But factors including, primarily, an increase in the number of vessels, had a large effect and the Group as a whole has yet to meet our targets. Henceforth, we will strive to strengthen management to achieve our goals and have all companies work together to reduce CO2 emissions.
CO2 Emissions Targets and Progress
Emissions per unit of sales (t/billion yen)
Main Initiatives in FY2020
Expand Energy-saving Equipment and Improve Energy Efficiency
Case Study: Introducing State-of-the-art Labor-saving and Energy-saving Equipment
The Maruha Nichiro Corporation Shin-Ishinomaki Plant, which relocated due to damage sustained during the Great East Japan Earthquake of March 2011, has introduced state-of-the-art equipment such as automated guided vehicles that can carry raw materials and other materials to a predetermined position, in addition to various labor-saving devices for use in production. In addition, all the lighting in the plant has been changed to LEDs, and the superheated steam fryers and freezers have been upgraded to the latest energy efficient models. Furthermore, the plant has also adopted an "energy visualization system" that makes it possible to manage all of these energy usage conditions at once.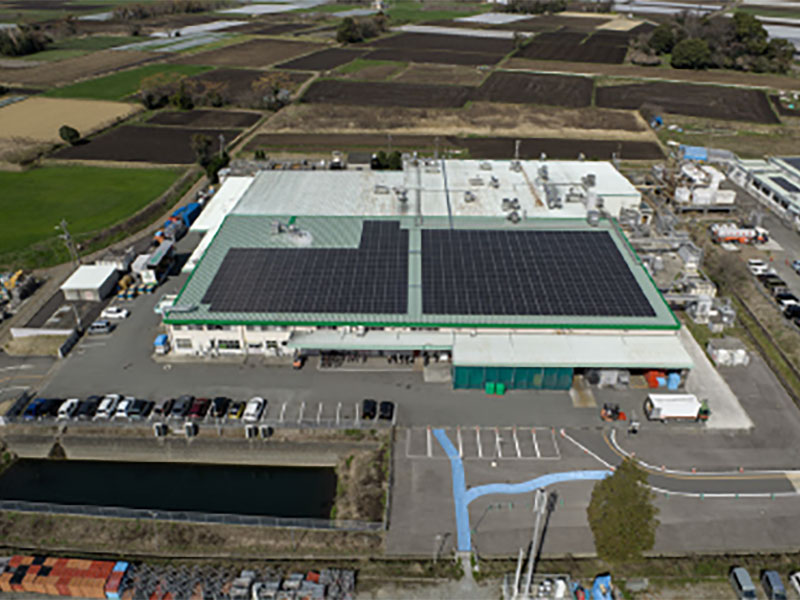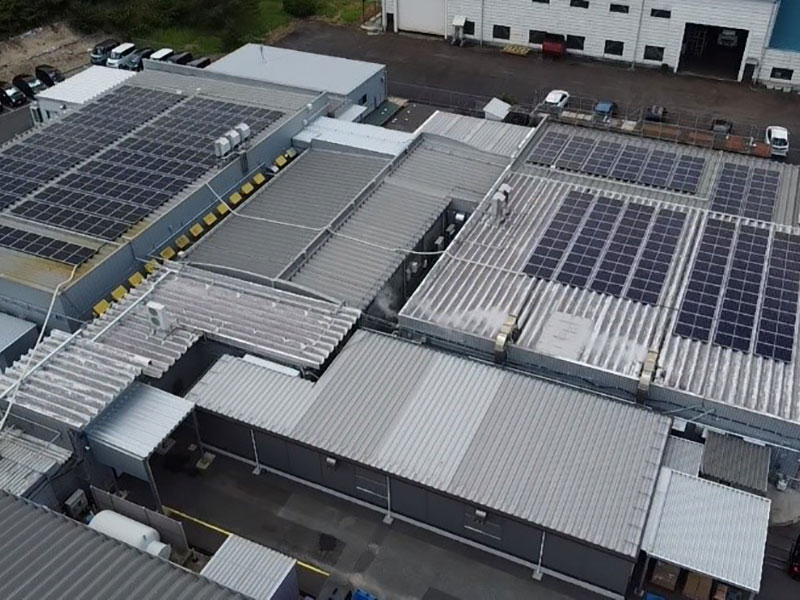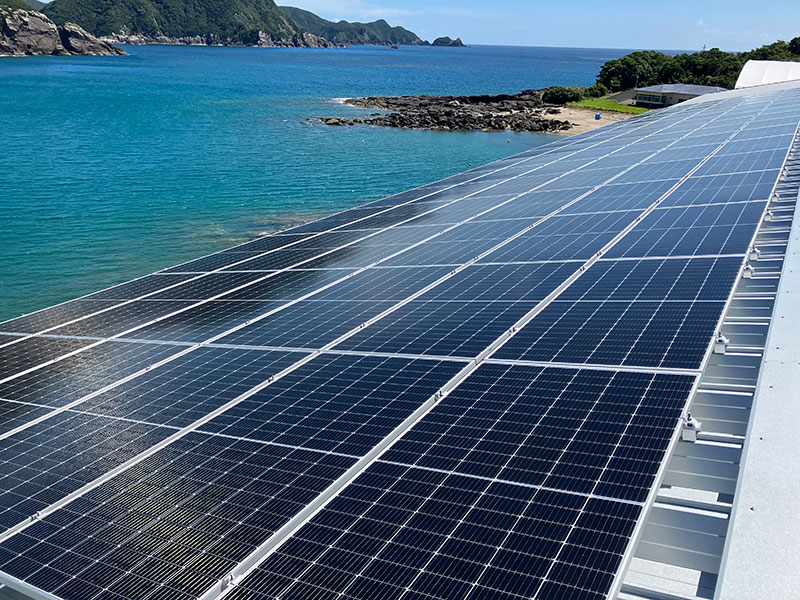 Switch to Non-CFC Freezers
Case Study: Upgrading Freezers for Frozen/Refrigerated Warehouses to non-CFC Equipment
Maruha Nichiro Logistics, Inc. upgraded its high-efficiency natural refrigerant chillers for freezer/refrigerated warehouses to non-CFC equipment that uses ammonia to cool CO2 at a total of four bases in FY2019. Three of the locations were selected by the Ministry of the Environment to receive financial assistance under its "Project for Accelerated Introduction of Energy-saving Equipment Using Natural Refrigerant for the Early Realization of a Fluorocarbon-free, Low-carbon Society." In FY2020, we reduced CO2 emissions by 4,282 tons over the year at a total of four bases.
 
Similarly, in FY2020, we installed non-CFC equipment at the Noda office, Nagoya Logistics Center, and Karatsu Logistics Center, which were selected for a project supported by the Ministry of the Environment, and expect to reduce annual CO2 emissions by 2,612 tons at the three bases.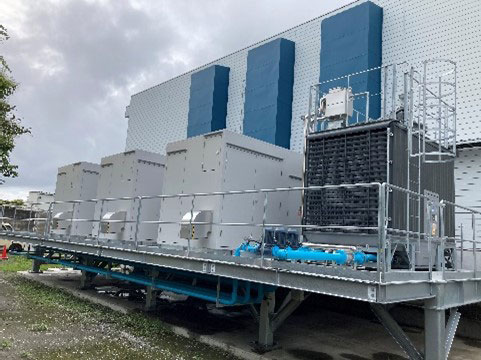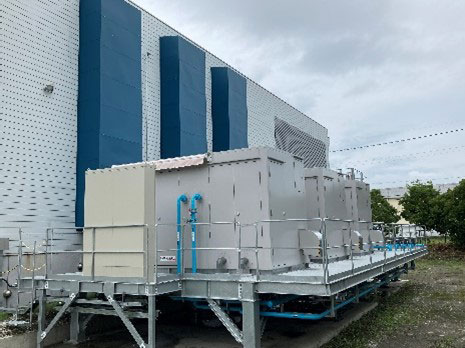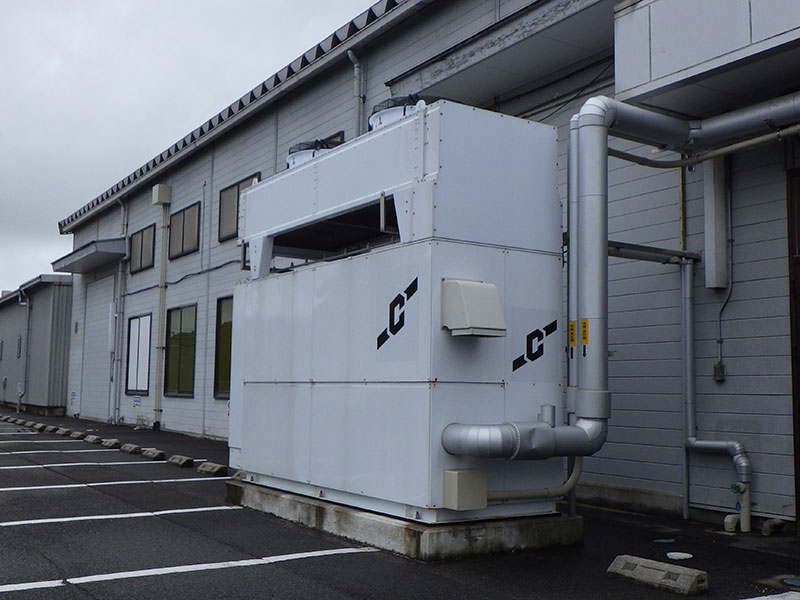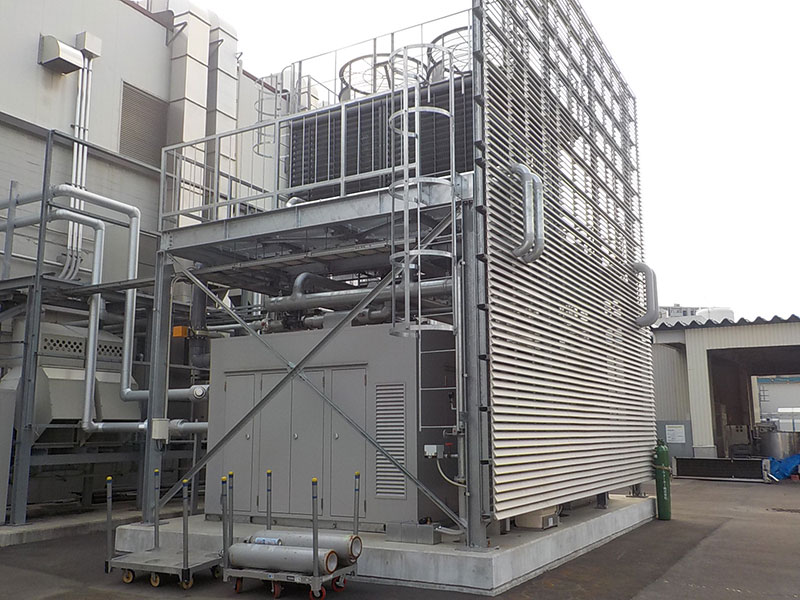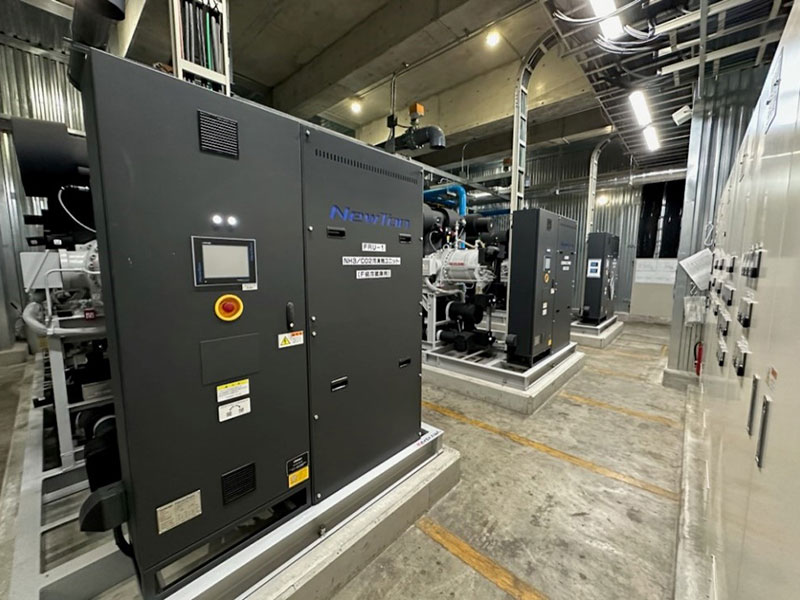 Renewable Energy Use
Case Study: Installation of Solar Panels
In March 2021, we installed solar panels on the roof of the building at the Maruha Nichiro Corporation's Utsunomiya Plant. This has enabled us to supply part of our purchased electricity through solar power. As a result, we expect to be able to generate approximately 245,000 kWh and reduce CO2 emissions by approximately 120 tons annually.
Other Activities
Case Study: Express Support for TCFD Recommendations
The Maruha Nichiro Group has designated "Combatting Climate Change" as one of the main objectives in the creation of "environmental value" in the Medium- to Long-term Sustainability Management Plan formulated in 2018. We are aware of the risks that climate change poses to our current business activities, and we believe it is important to promote appropriate responses to these risks, as well as to consider and prepare for multiple scenarios of new business opportunities. In July 2021, Maruha Nichiro Corporation entered a project sponsored by the Ministry of the Environment to support scenario analysis of climate risks and opportunities in line with the recommendations of the Task Force on Climate-Related Financial Disclosures (TCFD), and we were selected as a participating company in the project. At the same time, we expressed our support for the TCFD recommendations and joined the TCFD Consortium.

In the future, in accordance with the Ministry of the Environment's "Climate risk/opportunity scenario analysis support project in line with TCFD," we will continue scenario analysis and, in line with TCFD recommendations,conduct climate-related financial disclosures on governance, strategy, risk management, requirements, and targets.
Case Study: Adoption of Biomass Ink
Maruha Nichiro Group is helping to reduce CO2 emissions by actively utilizing biomass resources. We have adopted the use of plant-derived biomass ink in a portion of ink used on the packaging films for commercial frozen foods.
Case Study: Promoting Carbon Neutral Activities
Austral Fisheries Pty Ltd. in Australia has obtained carbon neutral* certification and is promoting a tree-planting program in the wheat belt of Western Australia as a part of that effort. Our Group organization with locations in Australia that have acquired a carbon neutral certification are recognized as members of the Climate Active Network. This carbon neutral undertaking is positioned as a further step toward stable supply of marine resources. Products are marked with the "CN fish" brand logo, and the company is working to expand sales of environmentally friendly products.

*Carbon neutral: Refers to business activities that release net zero CO2 emissions into the atmosphere by offsetting the total amount of emissions through the implementation of measures that reduce CO2 in the atmosphere by the same amount.
Looking Ahead
While we will expand energy-saving equipment, improve energy efficiency, and switch to non-CFC freezers, we will also continue to consider further utilization of renewable energy.