Ingredients
( 4 servings )
1 kg Nile perch (fillet)
200 g pickled cabbage
1 clove ginger (about 20 g)
2 cloves garlic (about 20 g)
Whole Chinese pepper (to taste)
4 chili peppers
1 handful coriander leaves
1 tablespoon white sesame seeds
2 to 3 tablespoons mirin
1.5 teaspoons salt
1.5 teaspoons Chinese soup stock
3 tablespoons sesame oil
1 egg white
2 tablespoons potato starch
1.5 L water
Directions
1.
Slice the fish into 5 mm pieces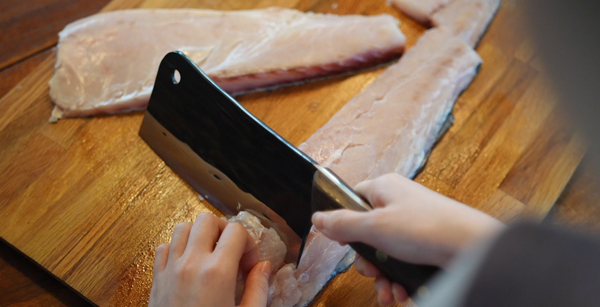 2.
Thinly slice the ginger and garlic. Remove the seeds from the chili pepper and slice it into rounds. Separate the egg white from the egg yolk. Chop the pickled cabbage and squeeze out the water.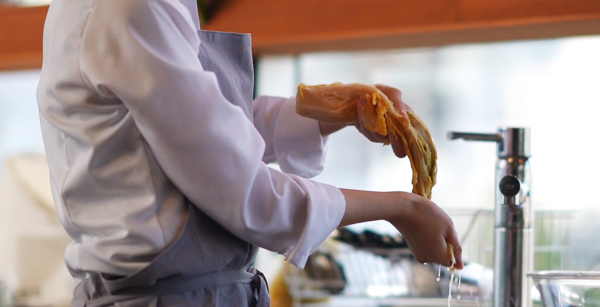 3.
Place the fish in a bowl, add the potato starch, mirin, egg white, and 0.5 teaspoons of salt (in that order), mix with your hands, and then refrigerate the mixture for 20 minutes.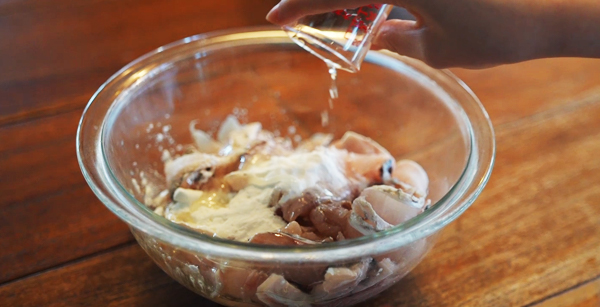 4.
Heat 3 tablespoons of sesame oil in a deep frying pan, add the ginger, garlic, chili pepper, and Chinese pepper, and then fry over medium heat.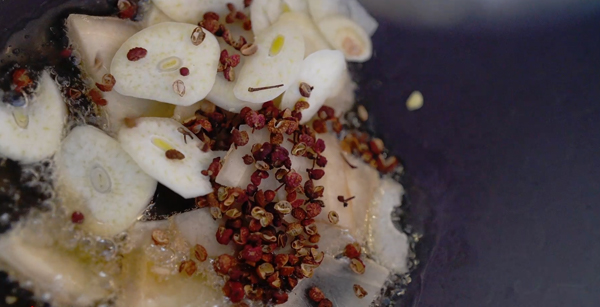 5.
When (4) is a light golden brown, add the pickled cabbage.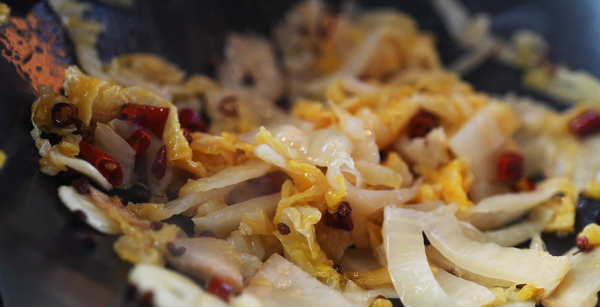 6.
When the garlic, ginger, and pickled cabbage become fragrant, add the water. Add 1 teaspoon salt and 1.5 teaspoons Chinese soup stock to taste, and then cover and simmer.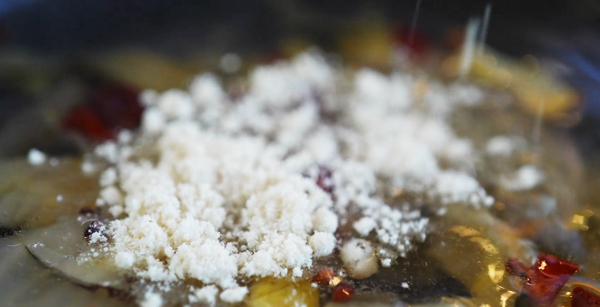 7.
Add the fish and simmer, covered, for 2–3 minutes. Turn the heat to high at first, and then to medium when the soup comes to a boil.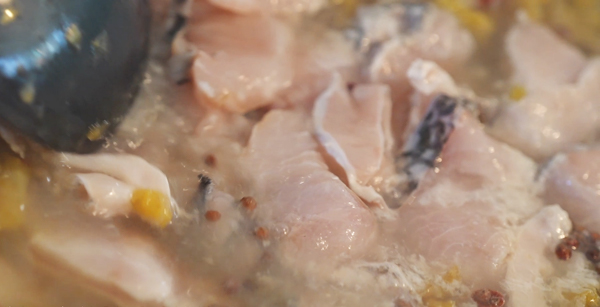 8.
Heat the sesame oil in a frying pan until smoking, sprinkle with white sesame seeds, and pour over (7).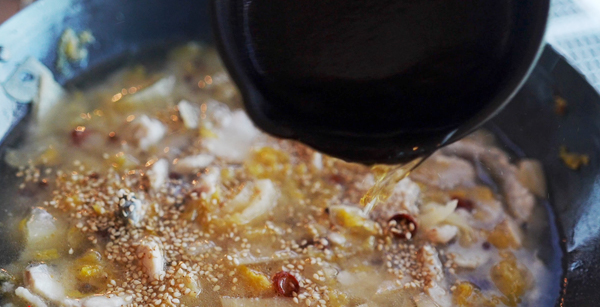 9.
Garnish with coriander leaves.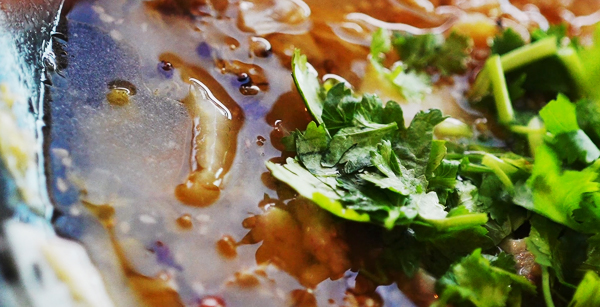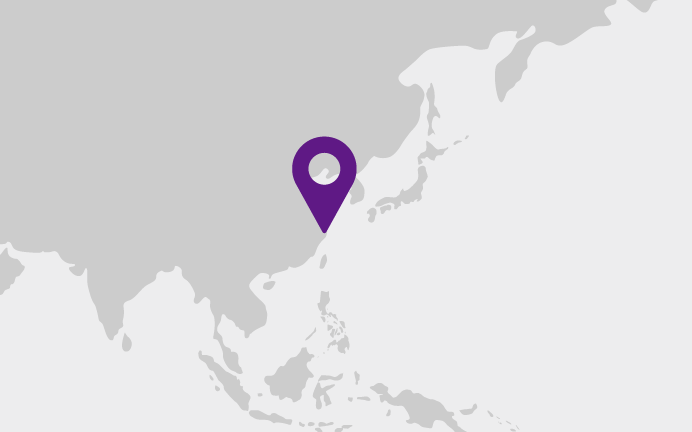 China

Established in 2002, Cixi Yong-Shin Foods Co., Ltd. is engaged in the production and sales of freeze-dried products. It is located in Ningbo, Zhejiang Province, close to Hangzhou Bay. The company counts seafood products and produces a wide range of products, such as squid, shrimp, instant soup, and porridge. It mainly exports to Japan, though it is also increasing domestic sales in China. The company has 180 employees, including three Japanese expatriates.
More Recipes