A global network, a deeper connection
In June 2013, Maruha Nichiro welcomed Seafood Connection (SC) to the Group. SC is a Dutch company that purchases, processes, and sells marine products. A pioneer of import and distribution in the Dutch frozen fish industry, SC delivers goods to wholesalers, fishmongers, restaurants, as well as retailers. With their strong and respected sales network in Europe and their growing sushi business, SC has taken on an important role in the Maruha Nichiro group, penetrating into markets throughout Europe. And moving forward around the world.
SC's accomplishments in Europe are impressive. SC is the largest market share holder of Pangasius (Mekong giant catfish) fillets. And they started a joint venture in 2012 with a local seafood processing company to process and sell North Sea Scampi (European scampi) caught in Urk, the Netherlands―the original home of SC.
Started as a pioneer, MN and SC's Sushi business has continued expanding to a wide range of consumers in Europe. When MN first began their sushi business in Europe, it was mostly for the high-end Japanese food service. The target of sushi sales was mostly the Japanese community, a highly-niche market. After SC joined MN group in 2013, SC has accelerated sales of sushi items. One of their key achievements is working closely with MN group companies. Group team work, professional knowledge, and experience supported SC in their efforts to create competitive prices and consistently good quality.
Sushi has become one of the most important business categories for SC. Also, Sushi is a rapidly growing business throughout the world. The sushi market has been growing globally every year―by 20% for the last ten years. In line with global trends, SC has archived double-digit growth each year and it will continue going forward into the future. SC has seriously counted on MN Group cooperation as a key factor of positive growth and collaborative efforts.
Purchasing as of 2018

In light of recent Seafood market trends in Europe and the increasing consumer demand for healthier lifestyles, SC is confident. Another global trend is Japanese Cuisine, which was rewarded as a world cultural heritage. It has become an extra advantage for SC closely working with Japanese subsidiaries from MN group.
Seafood Expo Brussels, one of the largest Seafood trade show in the world is also an important opportunity.
Now is perfect time for Maruha Nichiro―together with SC―to build up its presence in Europe and get ready for further expansion.
SC does more than provide MN a strong foundation to enter European markets. In the United States, SC handles seafood like Alaska Pollack produced by Westward Seafoods Inc. and salmon from Peter Pan Seafoods, Inc., subsidiaries of the Maruha Nichiro Group. In Southeast Asia, SC is expanding its product lineup and sourcing and handling farm-raised shrimp, squid, octopus, and clam products. Today SC does business in more than 40 countries around the world.
Worldwide Supply Chain Network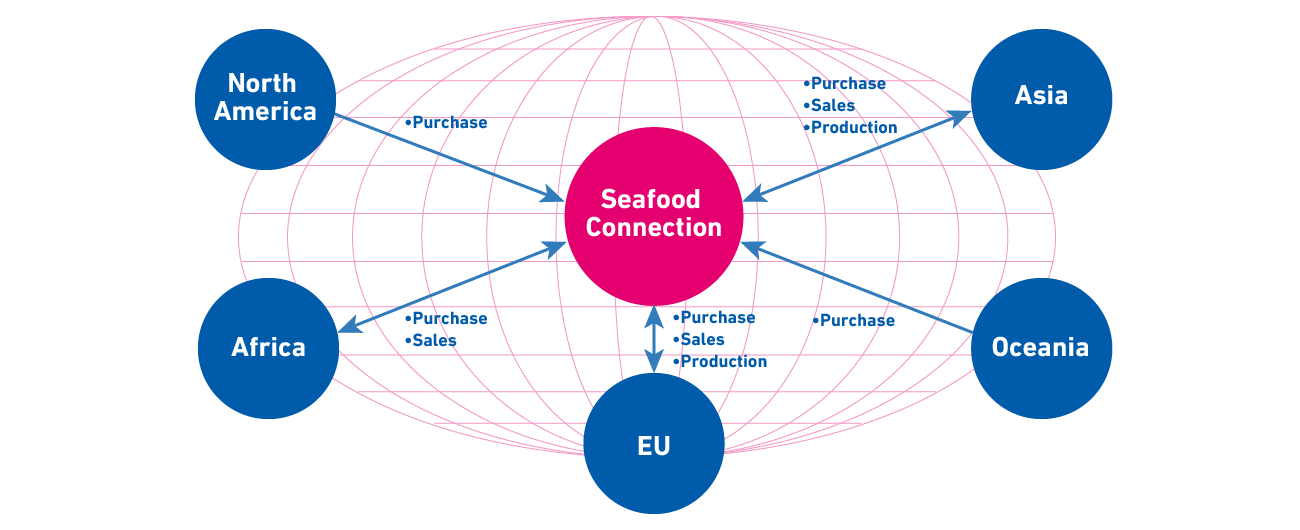 Maruha Nichiro's strong supply source and SC's trading experience, processing, and marketing–mutual collaboration has created great synergy of strong, consistent growth.
SC will continue connecting with all partners around the world with ambition, future dreams, and group strategy. Always keen to explore new areas for expansion. As part of the Maruha Nichiro group, SC is a landmark of a confident, reliable team in the MN global network.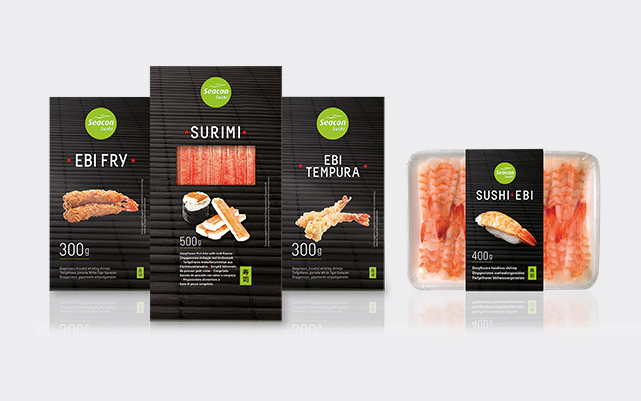 February, 2019